Even if there are many types of fried pizza all around the world, the one from Naples has a very special flavor, coming from the particular nature of the place. So, it's probably no coincidence that the famous Italian director Vittorio De Sica assigned to this specialty an important role in the movie that is considered his greatest tribute to the city: 'The gold of Naples'. Let's give a look to the original fried pizza recipe. Let's find the most traditional pizzeria to taste it.
Fried pizza in Naples.
The most traditional Neapolitan fried pizza is prepared with just a few, simple ingredients: together, they release an incredible flavor that goes perfectly with the joyful mood of the city.
This is one of those (not uncommon) cases in which food reflects the nature of its place of origin, acquiring many of its characteristics: eating a typical specialty, it's possible to get in touch with the local traditions, starting to understand them.
So, it was probably not by chance that Vittorio De Sica, looking for something to describe effectively his beloved Naples, gave so much importance to fried pizza in one of his greatest movies that, not by chance, is called "The Gold of Naples'. The unforgettable scene in which a young and beautiful 'pizzaiola', performed by Sophia Loren, sells it to passing people, is one of the most famous in Italian film history.
With the help of such a masterpiece and thanks to the overwhelming taste of this specialty, it's really possible to better understand the spirit of Naples, appreciating some very interesting details.
Many different types of fried pizza.
There are many different types of fried pizza in Naples. Here follows some information about each of them, starting from the very simple 'zeppola', up to the 'calzone fritto' (fried 'calzone'):
'Zeppola'
'Zeppola', also known as 'pasta cresciuta', is the simplest type of fried pizza. It's quite small and is prepared by frying for a short time a little piece of dough, made with flour, water and yeast. The only seasoning is salt. Together with the 'crocchè', it's one of the most classic Neapolitan street foods.
Fried pizza
The classic fried pizza is just a larger version of a zeppola. They share the same ingredients. Its dough is usually flattened by hand before frying.
Once again, the only seasoning is salt.
'Montanara'
'Montanara' is much more elaborate than the classic fried pizza. The main differences are two: the first is that it's seasoned with tomato, provola cheese, parmesan and basil. The second consists of a slightly different cooking procedure: once its dough is fried, its cooking continues in the oven.
Fried 'calzone'
The stuffed fried pizza is also known as 'calzone fritto' (fried 'calzone').
Its dough is flattened by hand, garnished and folded. This sort of 'pouch' (its dimensions may vary), is then fried and served.
The most typical Neapolitan fried calzone is filled with just ricotta cheese and seasoned with black pepper.
Sophia's fried pizzas.
There are no doubts that Sophia Loren (*1) is one of the most famous Italian actresses in the world. Her family is originally from Pozzuoli, a fishing village just outside the city on Naples. So it's probably not a coincidence that the great director Vittorio De Sica choose her to perform the attractive 'pizzaiola' in his movie 'The Gold of Naples' ('L'Oro di Napoli'). She is perfect in this role, showing to the world the bright and joyous nature of Neapolitan women.
In the episode 'pizzas on credit' ('pizze a credito'), she plays as Donna Sofia, working with her husband Rosario in a very small 'friggitoria' (*2) in the Old Town of Naples. She is so beautiful that every man secretly loves her: this makes Rosario very jealous. One day, the accidental loss of her precious engagement ring gives way to a series of paradoxical situations, since the jewel may have fallen in the dough of one of the pizzas already sold.
Watching this movie episode it becomes clear how good is De Sica to explain what it means to be a Neapolitan.
Notes:
*1: Her true name is Sofia Villani Scicolone.
*2: It's a particular kind of pizzeria, selling mainly fried food.
The Gold of Naples.
"In this movie, you will see Naples and meet its people. The narrow alleys of this city hide so many stories: we are going to tell just a few. Through them, you will understand the love for life, the patience, the neverending hope: the true Gold of Naples."
These words introduce the audience to the movie 'The Gold of Naples', directed by Vittorio Sica in 1954. He put so much passion in this work that it can be considered his tribute to the city. A city where he regretted not to be born and that he probably loved even more than a Neapolitan.
The film is entirely shot in black and white: it's no coincidence. De Sica wanted to give to the spectators an image as true as possible. Since colors could be confusing, he replaced them with the acting of the best movie stars of his time (*1), achieving a vivid and realistic representation. Its six episodes include ironic and tragic moments and are very effective in showing the many aspects of Naples and its people.

Here follow a list of the episodes:
Ep.1:'Il Guappo', starring Totò.
Ep.2:'Pizzas on credit', starring Sophia Loren.
Ep.3:'The little funeral', starring Teresa De Vita.
Ep.4:'The players', starring Vittorio De Sica.
Ep.5:'Teresa', starring Silvana Mangano.
Ep.6:'The Professor', starring Eduardo de Filippo.
These actors are so good in their roles to convey even the slightest traits of their characters.

Note:
*1: De Sica himself plays a role in the movie: he is a tragicomic nobleman, ruined by the vice of gambling.
Vittorio De Sica, a life of great passions.
Vittorio De Sica is considered one of the best Italian directors of all times, but in truth he was much more than that: a great all-round artist.
His talent was evident since he was young. He began his career as a theatre actor, excelling in brilliant roles. It is said that to make people laugh is a difficult task, much more difficult than to make them cry because laughter has to hide the sadness of life: De Sica was very good at this.
During the Twenties, he played small parts in a few silent movies. Cinema was probably the right media to highlight his artistic qualities and to fix his humanity and imagination, preserving them through time. He achieved quite soon a great success, becoming as famous as Italian movie stars like Gino Cervi and Amedeo Nazzari. In 1932 he played a starring role in 'Gli uomini, che mascalzoni …' and sang 'Parlami d'amore Mariù', part of its soundtrack. He continued to perform as an actor for many years, working with artists like Gina Lollobrigida ('Bread, love and dreams', 1953), Totò ('The two marshals', 1961) and Alberto Sordi ('The count Max', 1957).
Thanks to his intensity, he was very good also in dramatic roles: impossible not to mention the movies 'Addio alle Armi' ('Farewell to Arms', 1957) and 'Il Generale Della Rovere' ('General Della Rovere', 1959).
De Sica gave the best of himself behind the camera. During the period between the late Forties and the first half of the Fifties, he became one of the fathers of Neorealism. Immortal masterpieces like 'Sciuscià' (1946) and 'Ladri di biciclette' ('Bicycle Thieves', 1948) earned him the Oscar Award.
In 1953 he directed 'L'oro di Napoli' ('The Gold of Naples'), a tragicomic view of the Neapolitan society, in 1960 'La Ciociara' ('Two Women'), a tragic representation of the cruelty of war: the famous actress Sophia Loren played a fundamental part in their success. Sophia and De Sica worked together in other classics like 'Ieri, oggi e domani' ('Yesterday, Today and Tomorrow', 1963), and 'Matrimonio all'Italiana' ('Marriage, Italian Style', 1964) (*1).
De Sica was awarded four Oscars in total, the last one for 'Il giardino dei Finzi Contini' ('The Garden of the Finzi Contini', 1970).
Director, actor … even singer: a huge amount of work. So much to leave little time for anything else … at least apparently. The life of De Sica was much more than his job: he had an insatiable passion for gambling and women. He managed successfully not one, but two families at the same time: the one he started with his first wife, Giuditta Rissone, and another with Maria Mercader.
In conclusion, there are no doubts that he was both a great artist and a great man: a rare mix of skill and humanity.

Note:
*1: The unforgettable Marcello Mastroianni had a starring role in both these movies.
Naples, the city of fried pizza.
Naples, the 'city of the sun', is the county seat of the Italian region of Campania. Its origins date back to the 8th Century BC.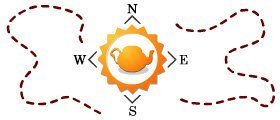 Where to eat the traditional fried pizza.
As already mentioned in this article, it is said that Vittorio De Sica, when creating the famous scene of 'The Gold of Naples' in which Sophia Loren sells fried pizzas, was inspired by a specific place: the pizzeria 'De 'Figliole'. Even if this pizzeria has changed location, it's still in business.


Pizzeria De' Figliole
Via Giudecca Vecchia, 39, 80139 Naples;
Here follows a short list of some of the most traditional Neapolitan 'friggitorie': the right places to buy a takeaway fried pizza.


Friggitoria Fiorenzano
Via Pignasecca, 48, 80134 Naples;
Official website


Friggitoria Vomero
Via Domenico Cimarosa, 44, 80129 Naples;


Rosticceria Imperatore
Viale Colli Aminei, 66, 80131 Naples;
ONLY THE MOST TYPICAL AND TRADITIONAL FOOD & WINE

Recipe for pizza fritta (fried pizza).
Here follow a video showing how to make a 'calzone', the stuffed fried pizza:
Its dough is the same of a normal pizza, the ingredients are:


Water;


Flour;


Yeast;


Extra virgin olive oil;


Salt;
Just a few steps to prepare it:


Flatten the dough (possibly by hand);


Put the filling at its center;


Fold the dough.
It's now ready for the frying pan!
There are many types of filling. The classic one consists in just ricotta cheese and black pepper.
Here follow some other types:


Ricotta and provola cheese;


Ricotta, salami and provola cheese;


Ricotta cheese and lard;


Mozzarella and ham;


Mushrooms, ham and mozzarella;
"LET FOOD BE THY MEDICINE AND MEDICINE BE THY FOOD" (Hippocrates)
Songs by Vittorio De Sica.

Songs by Vittorio De Sica to accompany the reading of this article:
Note: join Spotify and listen to the full song.
"Eat today and pay in eight days".
"Eat today and pay in eight days" ("Mangiate oggi e pagate fra otto giorni"): this is exactly what, in the movie 'The Gold of Naples', Donna Sofia and her husband Rosario never stop to repeat to lure new customers. It's important to remember that in this city a lot of people were (and still are) quite poor, especially in the Old Town: considering this, selling food on credit could be considered a winning 'marketing strategy'.
The right beverage.
What to drink with a delicious fried pizza? A good choice is a red wine, quite fresh, quite tannic, medium warm and medium sparkling. For example, a Gragnano or a 'Lambrusco di Sorbara'.


The acidity and the effervescence balance the sweet tendency of the dough.


The tannicity and the alcohol balance the greasiness of the frying.
COPYRIGHT INFORMATION

Click here.
The images bearing the logo 'webfoodculture' are copyrighted.
The following images are public domain:
img-01 (*) – Sophia Loren, photo by Paul A. Hesse Studios, 1959 (Wikipedia Link)
The following images are public domain:
img-02 (***) – Frame from the movie 'The gold of Naples' (1954) by Vittorio De Sica.
img-03 (***) – Frame from the movie 'The gold of Naples' (1954) by Vittorio De Sica.
img-04 (***) – Frame from the movie 'The gold of Naples' (1954) by Vittorio De Sica.
img-05 (***) – Frame from the movie 'The gold of Naples' (1954) by Vittorio De Sica.
img-06 (***) – Frame from the movie 'The gold of Naples' (1954) by Vittorio De Sica.
img-07 (***) – Frame from the movie 'The gold of Naples' (1954) by Vittorio De Sica.
img-08 (***) – Frame from the movie 'Bicycle Thieves' (1948) by Vittorio De Sica.
(*) The copyright of this image has expired.
(**) Image released in public domain by its author.
(***) Photograph in the public domain according to Law for the Protection of Copyright and Neighbouring Rights n.633, 22 April 1941, since more than 20 years have passed from creation (Art. 92).